Beautiful branding and a website, just for you!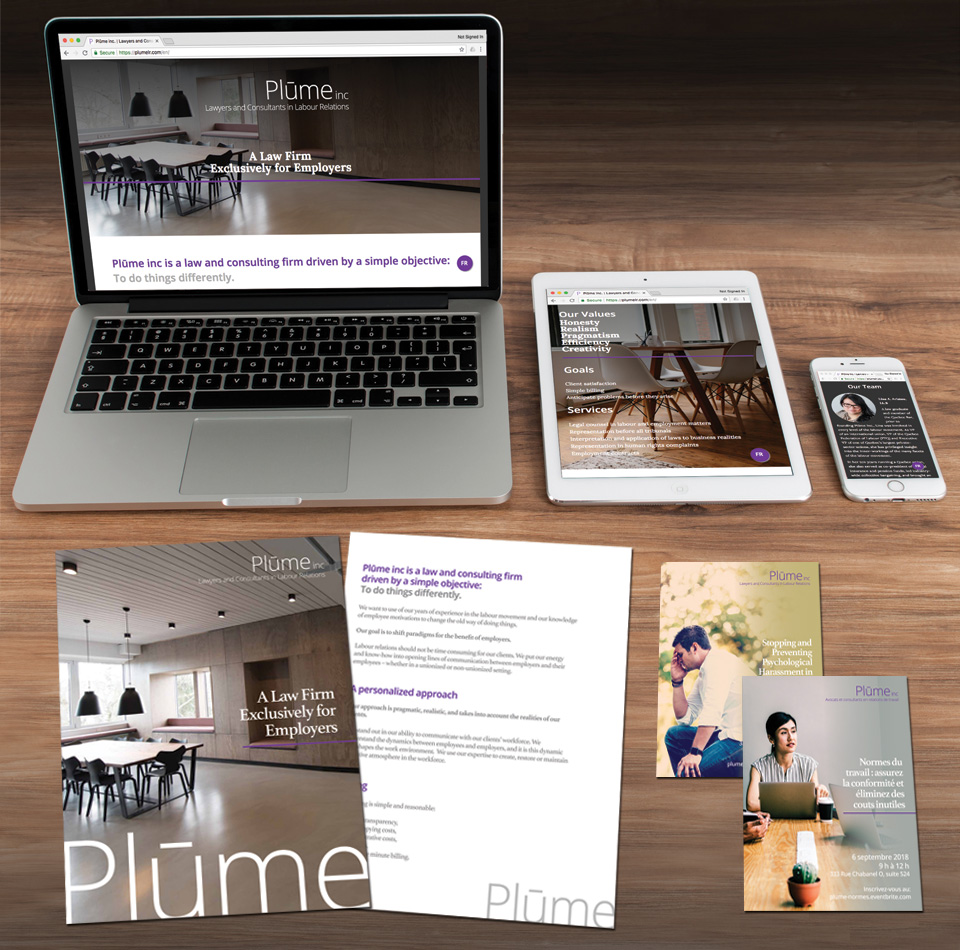 Imagine your potential clients come to your new web page. They see a nicely designed and organized place, where they can find out about you and your services. The professional photographs establish trust and confidence, even before they meet you. A secured contact form lets them get in touch easily.
Big brands and companies have them, so why not the lawyer, psychologist or consultant? This offer is simple and reasonably priced. No templates or horrible stock photos, guaranteed!
In the 6 months since it my new site went online, my practice has doubled in size. Prospective patients are able to familiarize themselves with my professional experience, my clinical approach, and my home office where I practise. By providing a window on who I am and how I work, my web site is helping me recruit patients who are seeking the kind of psychotherapy experience that I offer. Photos of myself and of my office help people feel comfortable and welcome even before we meet!
– Dr. Arlene Caplan
Here is what you'll get*:
Domain name for 3 years (yourname.com)
Professional photography session (with photo rights)
Wordpress website with up to 10 pages
Custom web design
Responsive layout (for smartphones and tablets)
Bilingual setup (if required)
Contact form
Maps link
Social Media links
Google Analytics setup
Logo/Branding design
Colour palette
$4495 CAD (plus taxes)
$3995 CAD (plus taxes) before January 1, 2021!
BONUS: 3 years website hosting for FREE!
This includes regular WordPress and plugin updates.
Ready? Let's Go!
Print design option with:
Design, layout, and delivery included! Choose from the following:
Option A:
1000 high-quality business cards (16 pts, full color, double sided)
25 notepads (100 pages each, 4×6″ with logo)
2500 postcards (4×6″, 14 pts, full color, double sided)
Option B:
1000 high-quality business cards (16 pts, full color, double sided)
2500 pamphlets (8.5×11″ open, glossy, full color, double sided, 1 or 2 folds)
$795 CAD (plus taxes)
Not convinced?
Take a look at this example! Visit the site here.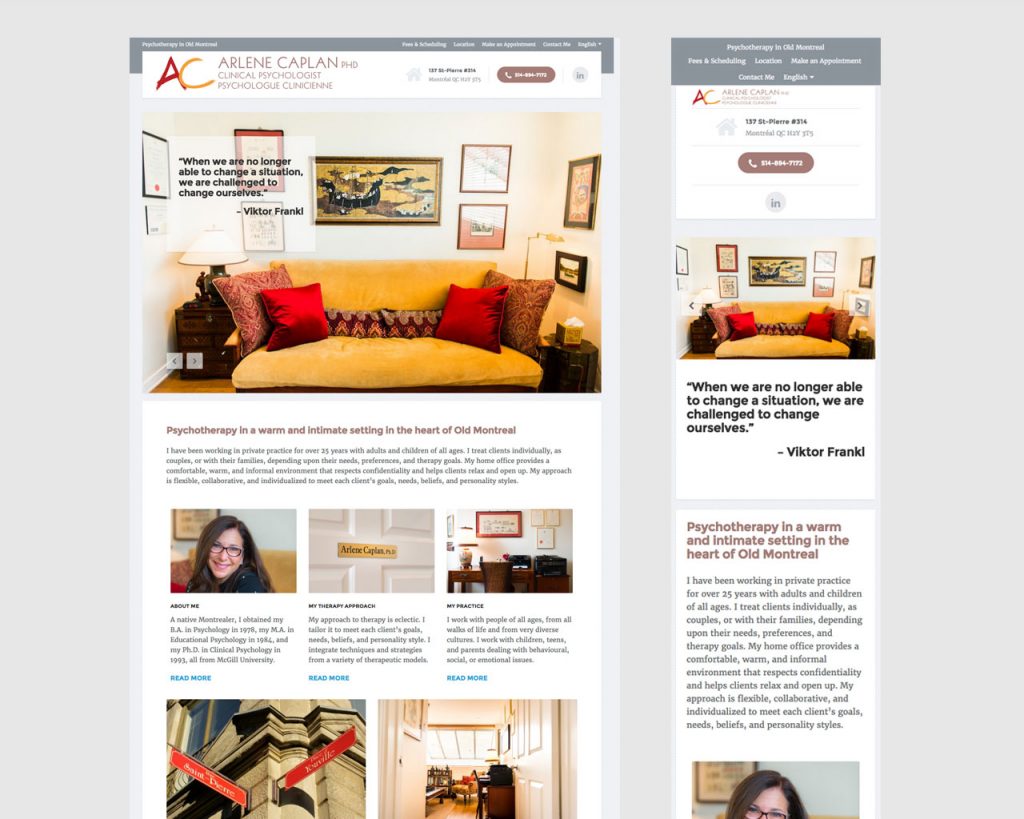 Ready? Let's Go!
Extras:
Content creation
Translation
SEO (Search Engine Optimization)
Integrations (Social Media, E-Commerce, etc)
Special features like animations or interactives
Wordpress plugin fees (if applicable)
Training
Anything else you can think of!
Rates for extras:
Hourly: $75 per hour (minimum 1 hour charge, then billed in 15 minute increments)
10 hour commitment ($70/hr billed in 15 minute increments)
25 hour commitment ($65/hr billed in 15 minute increments)
40 hour commitment ($60/hr billed in 15 minute increments)
All hourly commitments must be paid in advance, except for 40 hours which can be paid in 2 installments. Travel time is charged at 50% of applicable rate.
*General Terms:
Content guidelines will be provided, however all content and translation is the responsibility of the client, unless otherwise specified. Website pages consist of text, images and basic user interfaces (buttons, boxes, tabs, etc). Other types of content are extra. Design and layout will be presented as 2 options, with 2 rounds of changes. Additional modifications are extra. Further terms will be specified in a contract.